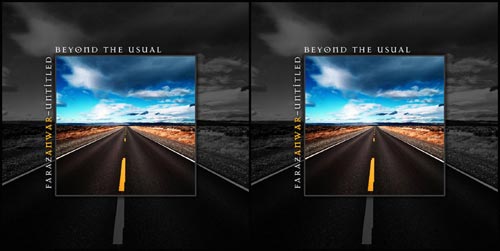 Untitled
Release Date: October 2004
Genre: Progressive Rock
Playing Time: 52 Minutes
Label: Internet Release
This album was recorded in 1995-96 and was released by Mizraabianz.com in 2004. Faraz Anwar recorded this album when he was 16 years old. The release of this album in the 90s was impossible and that is why the album was never released.
Audios
01.     Meri Roshni (4:58 min)
02.     Lost in Spain (2:27 min)
03.     Aankhon Main (4:21 min)
04.     Invasion (5:35 min)
05.     Where Am I? (4:54 min)
06.     Heart of Darkness (5:28 min)
07.     Strong Believe (2:42 min)
08.     No Where to Go (5:50 min)
09.     Don't Know (6:32 min)
10.     Reason (3:57 min)
11.     Show Me The Way (5:30 min)
Credits
Faraz Anwar: Vocals, Guitars, Keyboards, Bass
Stream Online
Leave a Comment